Commission a Rose Painting, Commission a Flower Painting
Commissions of Rose and Flower Paintings in oil or watercolor are possible. Each painting is unique. I paint also from your own photos of your roses or flowers.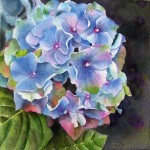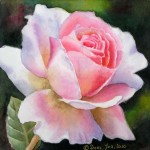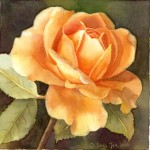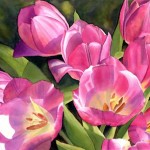 If you are searching for a painting of flowers or a painting of roses and if you do not have own photos, I am happy to send you samples of my own reference photos and to discuss the possibilities.
Step 1
For the first step please contact me using the contact form below without obligation. Don't hesitate when you have never done this before and if you are full of questions. I am happy to help you to figure out what I can do for you. If you are looking for a flower painting or a rose painting I am happy to work from your photos. But of course your photos should be clear and in high quality. Usually the photos are done often today with a digital camera and when you are doing this make sure you are making them detailed and clear. Do not crop or re-size them by yourself, the higher the quality of the photo the better the painting. Also do not scan them as it can change the colour considerably.
Step 2
Your photos can be send via email or mail. If you have already in mind how your painting could look like, please let me know – when not I am happy to offer you possibilities about size, medium, background, coloursheme. If you don't own any photos of your particular subject I will be happy to help you out with my own references or will try to do photoshoots for your special painting, if this should be a rose painting or a flower painting or maybe a pet- or horse painting.
All photographs will returned with the completed painting.
Once I have checked the photographs and we agree on your requirements and delivery schedule I will ask for a 25 % non-refundable deposit of the agreed price for the painting. I also will tell you the excactly shipping costs which will be added to the painting price.
I ship worldwide.
Step 3
If you wish I will send you up to two updates of 'work-in-progress'. When the painting is finished and when you like it I will ask for the balance which you can pay through Paypal which is secure. You don't need to have a Paypalaccount if you want to use Paypal.
Commissions of Rose and Flower Paintings