How to paint a Rose in Watercolor – Step-by-Step-Demonstrations
Free Watercolor Lessons and Painting Instruction on how to paint realistic roses
Here are a few Free Demonstrations about how I paint my Rose paintings. This are some art lessons which I am explaining in detail.
I hope this Step-by-Step-Demonstrations of how to paint roses in watercolor are helpful for you and your own paintings. Doing those demonstrations means a lot of work for me – photographing and explaining each step to show you in detail what is happening in the painting. If you want to support these free art lessons you can help me to do more.
Free watercolour lessons and personal advices take a LOT of time
Donations help me to continue doing this free art lessons.
Please click on the images to go to the Step-By-Step-Demos.
Rose Open Arms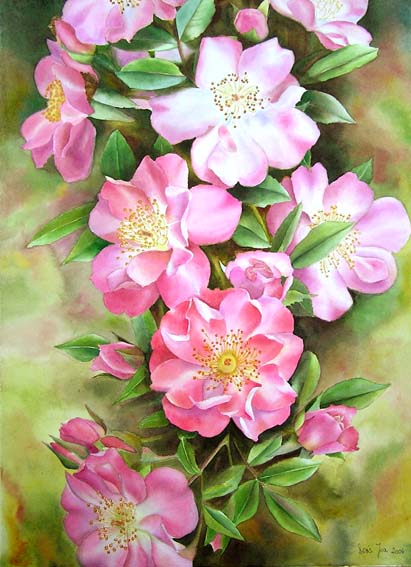 Heidi Klum Rose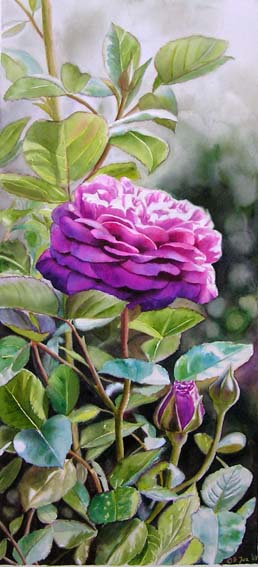 Pink Rose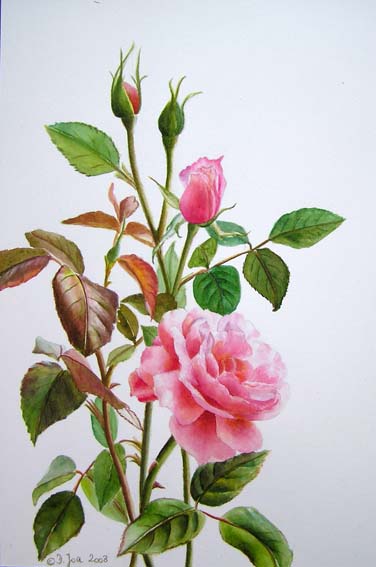 Do you want to learn more?
Have a look at my watercolor instruction e-book about How to paint realistic flowers in watercolor.