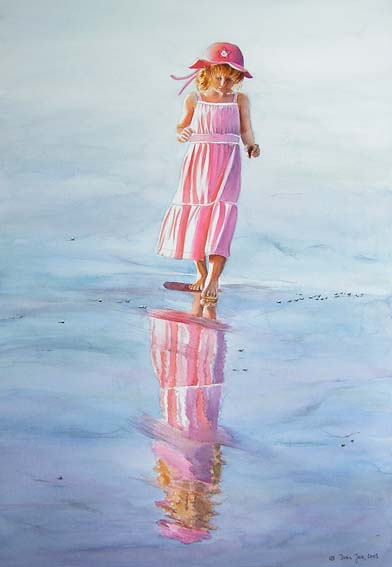 This is my newest figurative painting:  "Reflections"
I loved the Reflections of the girl at the beach which were the reason to paint it. This small girl in her pink dress with a pink hat really enjoys her walk at the beach. The reflections in the water of this girl are just wonderful.
It is watercolor, size around 16×22 inch, on 140 Lb coldpressed paper.