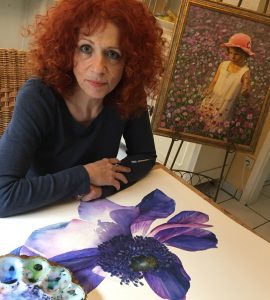 HELLO! I am very happy to show you my newest Rose Painting in Watercolor with raindrops and a very atmospheric background. I also created three more small paintings to my lovely Rose Series.
Please have in mind that the settings of your computer screen may not show the colours and how they glow correctly as they are in real life.
Rose Bud with Raindrops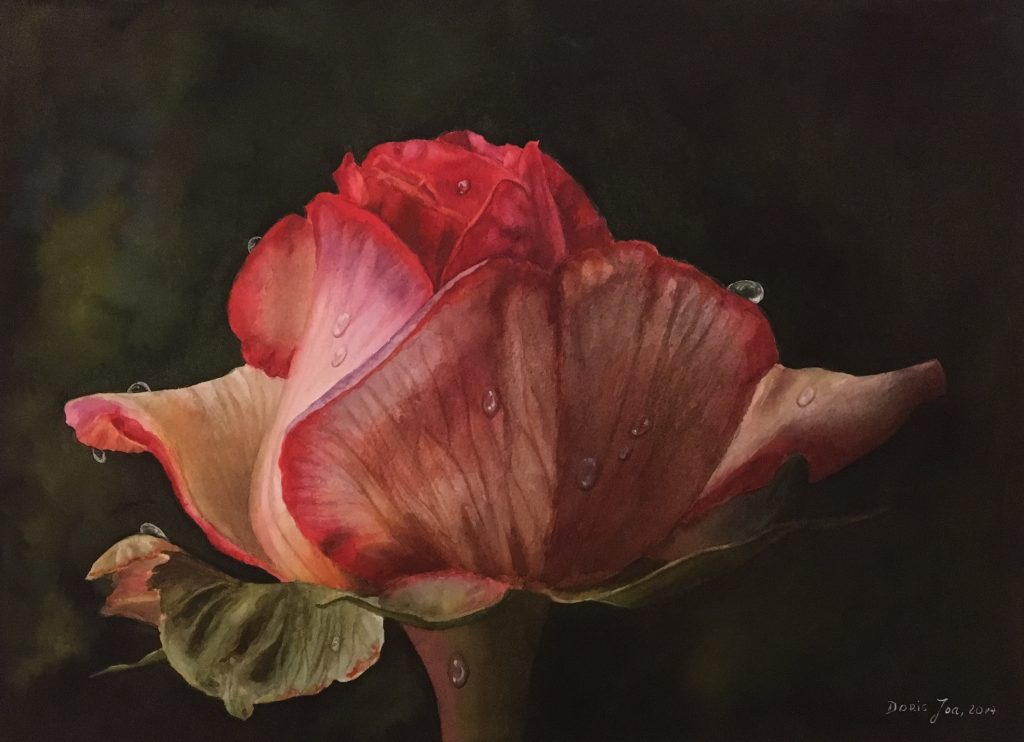 Rose Bud with Raindrops
medium: watercolor
on 300 Lb watercolor paper from Arches
size : 13″ x 19″ (36 cm x 49 cm)
© Doris Joa
$650.00 Buy Now
Small Rose Paintings
Each painting measures 10″ x 10″ (24 cm x 24 cm)
Other available Paintings
10% off discount on my DVDs / Videos / E-book for you
For those who want to learn how to paint in watercolor and to decorate your walls with your own paintings:
I am offering a 10% off discount until 31th August 2017 on all of my DVDs / Videos / E-book only for you because you are on my newsletter list.
Just use the coupon:
august
Of course you also have free shipping and more discount when buying the complete DVD-Set. Please scroll down to view the available DVDs/Videos/E-book and the Complete Sets.
If you have problems using the coupon code please send an email to doris@dorisjoa.de – I am happy to help.
Watercolor DVDs
Want to start with the lessons today? Get them as Watercolor Videos.

All these lessons are also available for viewing online. You can start NOW with viewing the lessons online on your tablet, computer or smartphone. You can start immediately after your purchase. Get them now:
Watercolor Videos
Watercolor E-book
Questions & Comments?
If you have any questions or comments please send a message using the contact form below. I am looking forward to hear from you.
I wish you a beautiful summer.
Doris Joa
Below the contact form you will find more available Original Paintings and Prints
More Original Rose and Flower Paintings
Please click on the images for size and more information
Rose and Flower Prints