Hello Everyone,
I hope all is well with you and that you are having a great time.
I am happy to announce two new watercolor paintings – a beautiful portrait of the Eden Rose and a pink purple Paeony.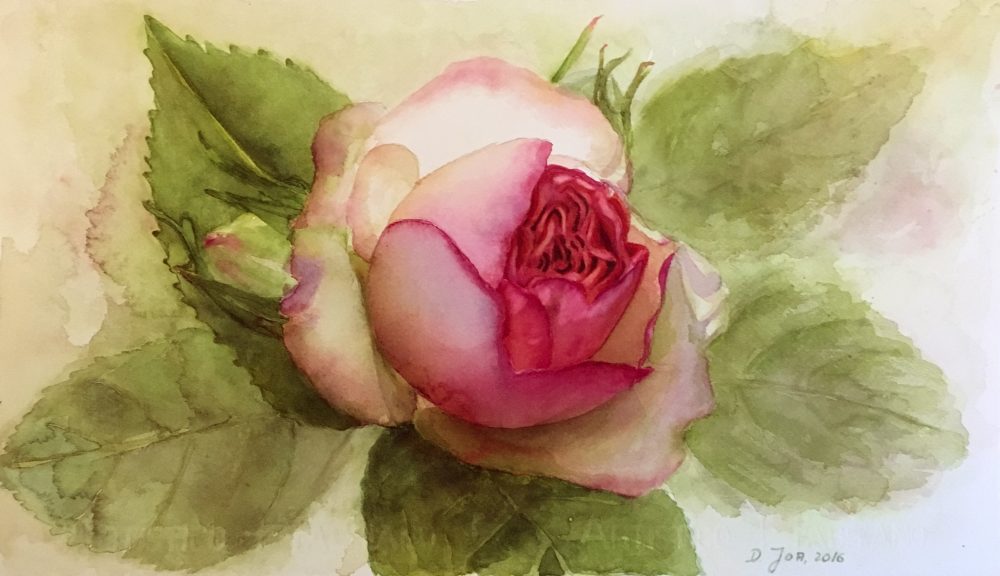 'Eden Rose – Pierre de Ronsard'
Watercolor Painting – size: 11″ x 18,8″ (28cm x 48 cm)
painted on 300 Lb – 600 g – watercolor paper from Fabriano
© Doris Joa

$320.00 Buy Now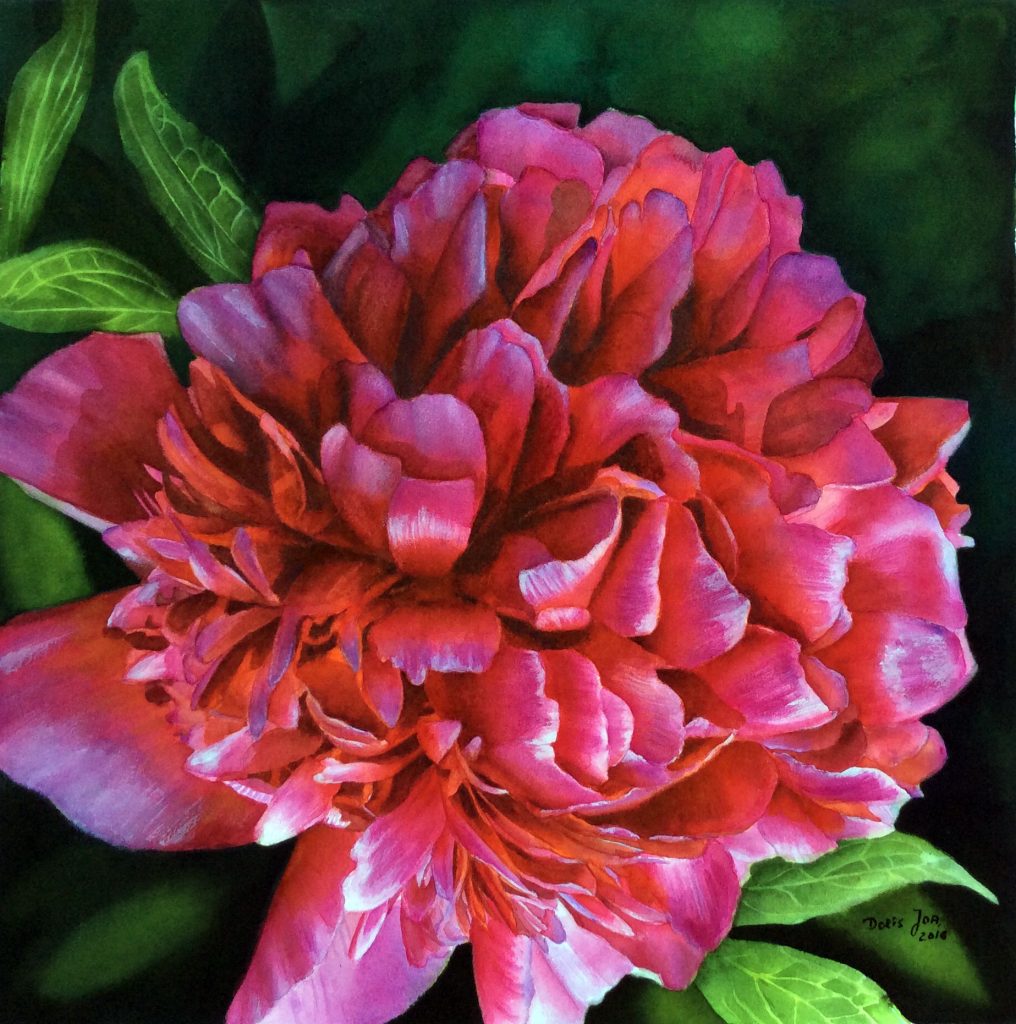 'Pink Purple Paeony'
Watercolor Painting – size: 20″ x 20″ (50cm x 50 cm)
painted on 300 Lb – 600 g – watercolor paper from Fabriano
© Doris Joa

Original Paintings for sale
Below you will find some paintings for sale. Maybe there is something which you would like to hang on your wall.
Please note: It is not possible to add the shipping costs to the price of the painting. If you are interested in a painting just send an email and I will give you the shipping costs for it.
Shipping costs for a small painting will be $10.
Shipping costs for larger paintings starting with a size 16″x20″ will cost 35 USD. Shipping time will be 10-12 days. Of course I can add more paintings into a package without additional shipping costs. If you wish a fast service with a shipping time less than 8 days then it costs 60USD.
Of course you already can buy your favorite painting and then I will send you a bill about the shipping costs separately.

Original Rose and Flower Paintings
Please click on the images for size and more information
Watercolor DVDs
Want to start with the lessons today? Get them as Watercolor Videos.

All these lessons are also available for viewing online. You can start NOW with viewing the lessons online on your tablet, computer or smartphone. You can start immediately after your purchase. Get them now:
Watercolor Videos
Watercolor E-book
Questions & Comments?
If you have any questions or comments please don't hesitate to contact me through the contact form below. I am looking forward to hear from you.
Warmest Regards
Doris Joa