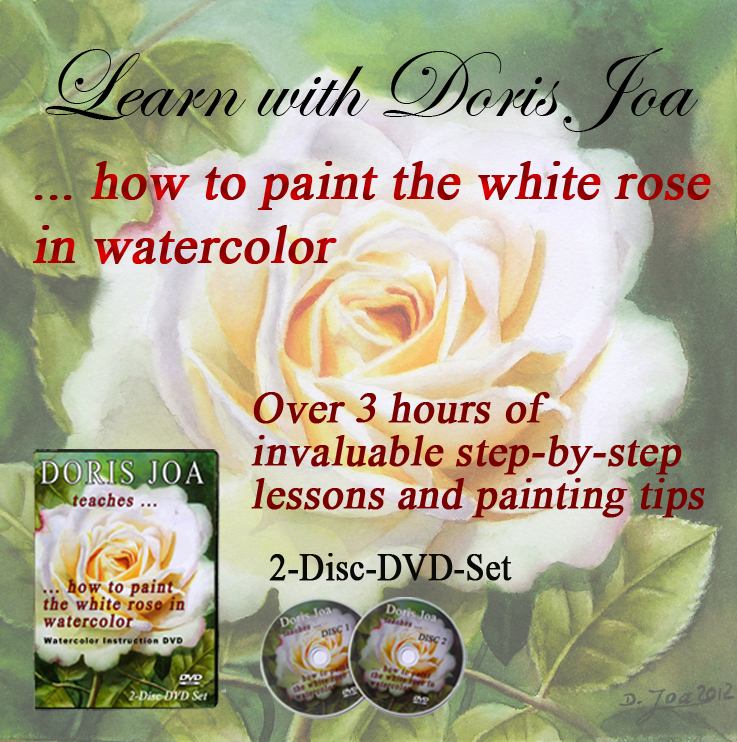 New paintings
To view more new paintings please click on the images below for more details and information.
Romantic Realism in oil and watercolor by Doris Joa
Doris Joa lives and paints in Germany. She paints romantic realism in oil and watercolor. Her original watercolor and oil paintings of flowers, roses, horses, figurative art, portraits and still lifes are in many international collections. Her painting style allows her to capture life in naturalistic realism. Doris's rose paintings are elegant, the flower paintings are vibrant and the horse paintings are colourful. Her figurative paintings of children and young women create a narrative that invites the viewer to become lost inside the frame. Doris hopes you find beauty and joy in her work too.
LATEST PROJECTS:
Original paintings and fine art prints:
Originals and fine art prints are available with secure online ordering and world-wide shipping. Originals, fine art prints and the E-book can also be purchased through this website.
Commissions:
Doris takes commissions for flower paintings and rose paintings, in different sizes from small to large. For information on how to commission a painting please contact her by using her Contact Form or send an email to doris@dorisjoa.de