Watercolor Instruction E-Book
My Watercolor E-book gives detailed instructions and watercolor tips on how to paint realistic flowers in watercolor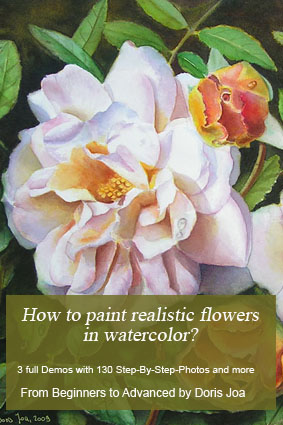 Have you always wanted to learn how to paint realistic flowers in watercolor?
I'll show you how to do this.
I have created this Watercolor Instruction E-book to give you the opportunity to learn more about watercolors and how to do realistic art.
I work with a limited palette and in the E-book are 82 pages full with Tips, Demos and many many step-by-step-Photos (over 130 photos only in the Demos).
Klicken Sie hier für die deutsche Ausgabe
3 full Watercolor-Demonstrations:
– a Golden Magnolia
– a complex Rose painting with two full Roses, buds, leaves and dewdrops
– a White Rose Study
Didn't you know yet how to paint white roses?
You have come to the right place, because my -Ebook gives you the right answers.
Order the E-book here: Simply click on the Buy-Now button. Paypal is required.
Price: $24         (see sample pages below)
$24.00Add to cart
****************************************************
STOP: Before you order this ebook please have in mind that it is an E-BOOK.
You will be able to read it on your computer. It is .pdf-format and Adobe Reader is required.
****************************************************
(You will require Adobe Reader to read this PDF file.)

****************************************************
Here are some Screenshots: Please click on the image to enlarge them.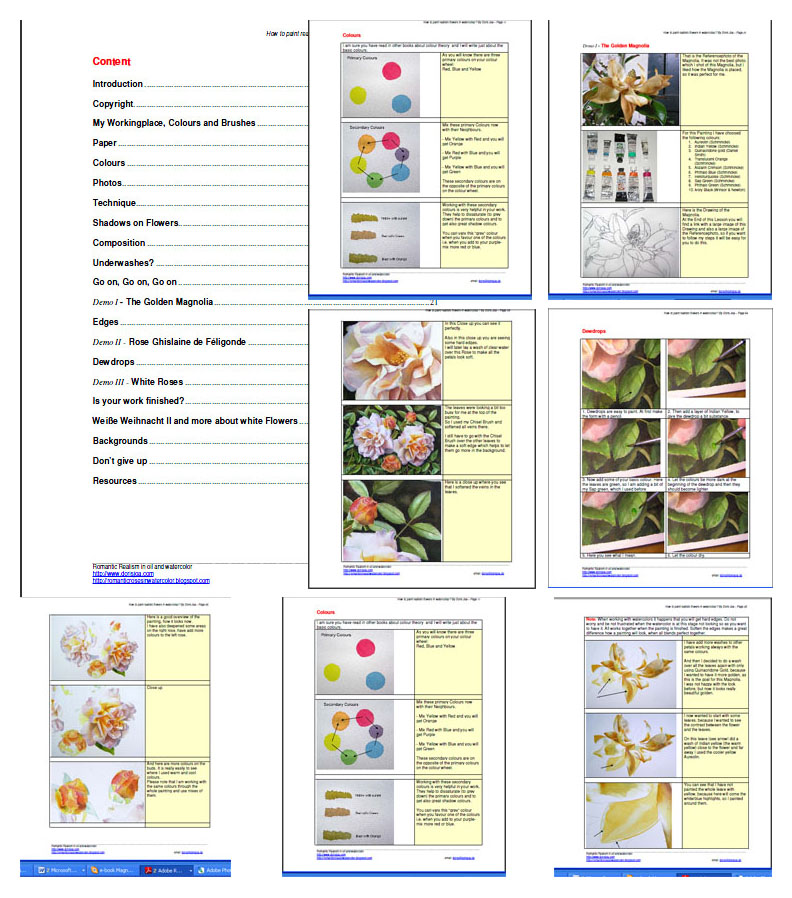 Each demonstration starts with the drawing on the white paper and ends with the finished painting. There are also close ups of different stages.
The benefit of  this E-book is that you can enlarge the images on your computer. Enlarging them will show you in detail how my watercolor washes do look.
I show how to make dewdrops, how to integrate leaves in the background, how to soften the edges and why, how to get colour harmony in my work and more…
The .pdf format is very useful for zooming. The book has 13 MB.
You also can print the book to have it at hand while painting.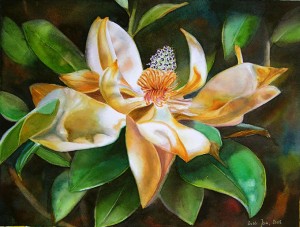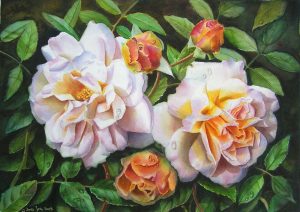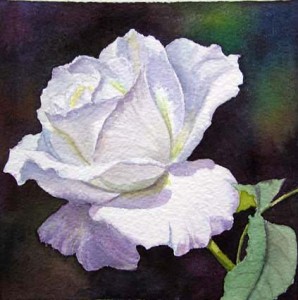 You will get also:
Three Referencephotos with three large Drawings so you can follow my Lessons.
Some Reviews:
…I recently purchased Doris Joa's e-book and it is without doubt, the best investment I ever made.  The content and instructions are so clear and extremely easy to follow.  As a hobby artist with limited watercolour experience I had been producing artwork where the flowers looked like 'paint by numbers'.  In just one session following the instructions in the e-book by Doris, I produced a rose that I am very proud of and it looks so very real.  The extra bonus was that Doris really went out of her way to answer a few questions I had that were specific to my needs.  Polly
… I love the book – simply beautiful! Please let me know if you do any more, your book is the best I have ever seen.
Barbara H.
… This E-book is a "Must Have" for anyone who wants to learn how to paint watercolor flowers from a Pro! Doris Joa is a master at painting ANY subject and her flowers are magnificent! I have been blessed enough to be guided artistically by Doris for the past several years and she continues to astonish me with her amazing ability to create the most beautiful flower and figurative paintings as well as assist her students in confidently applying and mastering the techniques she demonstrates.
Pamela S.

After Payment (Paypal is required) you will get an automatically email with download details. Although this link works perfect, but should it happen, that this link for any reason doesn't work, don't worry and please contact me. I will provide you with another link.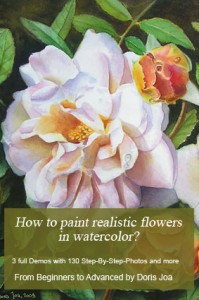 Price: $24
$24.00Add to cart