Watercolor DVD #3 – Reference Material
Colours
Information about my Colours can also be found on Disc 1
Aureolin Modern (Schmincke)
Indian Yellow (Schmincke) or New Gambodge (Winsor & Newton)
Translucent Orange (Schmincke)
Scarlet Red (Schmincke)
Permanent Rose (Winsor & Newton)
Scarlet Red (Schmincke)
Anthraquinoid Red (Daniel Smith)
Purple Magenta (Schmincke)
Phthalo Blue (Schmincke) or Cobalt Blue (Schmincke or Winsor & Newton)
Sap Green (Schmincke or Winsor & Newton)
Phthalo Green (Schmincke)
In the Video I always say "Daniel Smith Red", then the Anthraquinoid Red is meant.
Paper
140 Lb Arches cold pressed watercolor paper
140 Lb Arches hot pressed watercolor paper (used for the White Daisy painting)
Brushes
Always work with a fine watercolor brush with a good point. In this Video I use very often the DaVinci Kolinsky Brush No. 8
But I also work with brushes from artbrush.com, to learn more click on the link below:
http://www.dorisjoa.com/watercolor-brushes-which-are-the-best-brushes-for-my-watercolor-paintings/
The most important brush is my scrubby brush
Brush Series 130 = Sizes 4 and 8
A very useful brush, which can be used as a scrubby brush to soften the edges, which is needed so often in a painting. It works very well. It also works very well when you want to lift some colours. You can find this brush on www.artbrush.com
Reference material
Orange Rose
Reference photo
For the composition of the orange rose I worked in photoshop. The Rose with the leaves weren't so in real life, so I used leaves from other reference photos and put all the photos in photoshop together. But I hadn't photos of the complete leaves that is the reason that they are cut at the edges.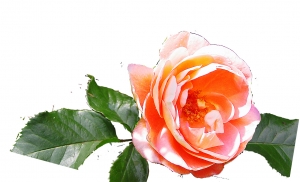 Drawing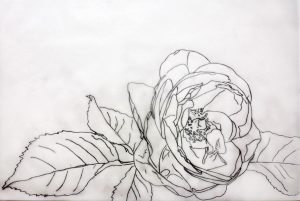 Finished Painting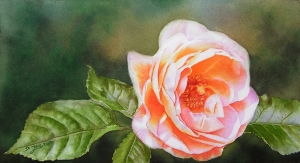 Pink Rhododendron
Reference photo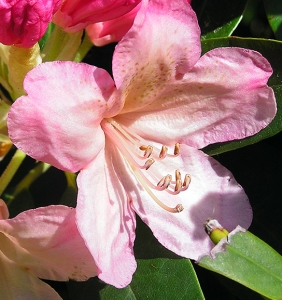 Drawing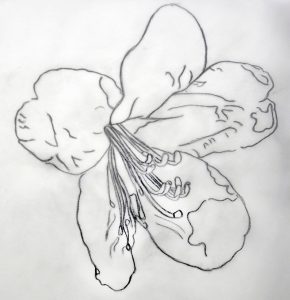 Finished Painting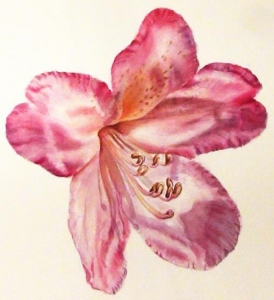 Blue Hydrangea
Reference photo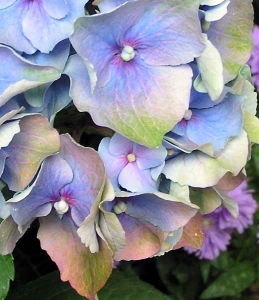 Drawing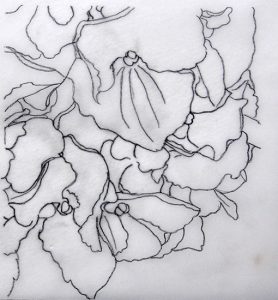 Finished Painting
The finished painting is really small in real life, I think around 4×4 inch, but I tried to make a large photo for you so you can see the details better. Of course this means also that it looks harsher on the screen than it really is in real life.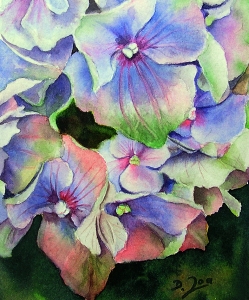 White Daisy
Reference photo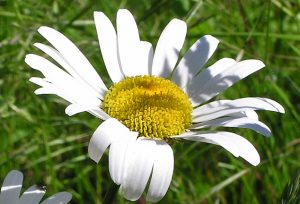 Drawing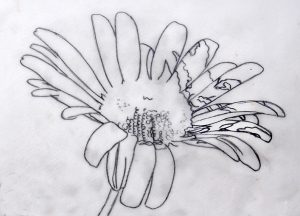 Finished Painting
detail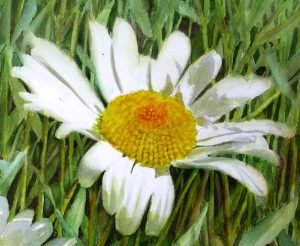 full painting