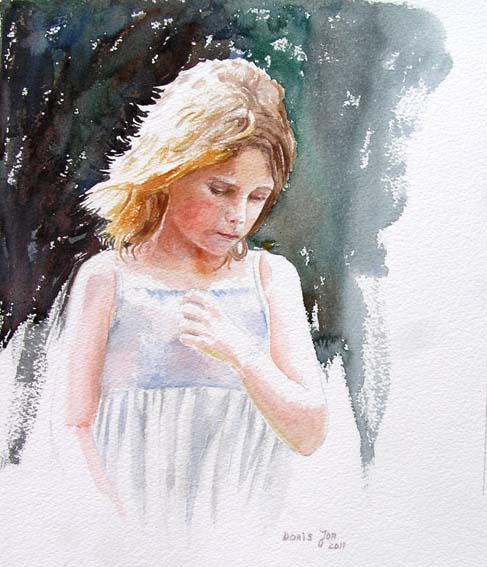 "Miriam" – Portrait study
size: 12×13 inch
watercolor on 300 Lb (640 g) cold pressed paper
© Doris Joa
This painting I did completely different. Usually when working with watercolors I am having my watercolor paper laying flat in front of me. But this time I placed my painting on an easel and worked on the heavy 640 g (300 Lb) cold pressed paper from Arches.
I did not wet the paper first – I immediately put my colours on the dry surface.  I also used less water and made my colour mixes stronger. This watercolor technique worked very well for me and gives a lot of control of what you want to do. Of course I also worked in layers where needed and I am amazed how much I liked working in this way. This study was completed in a very short time and I just love the result.