Snowdrops in watercolor – Flower painting – paint realism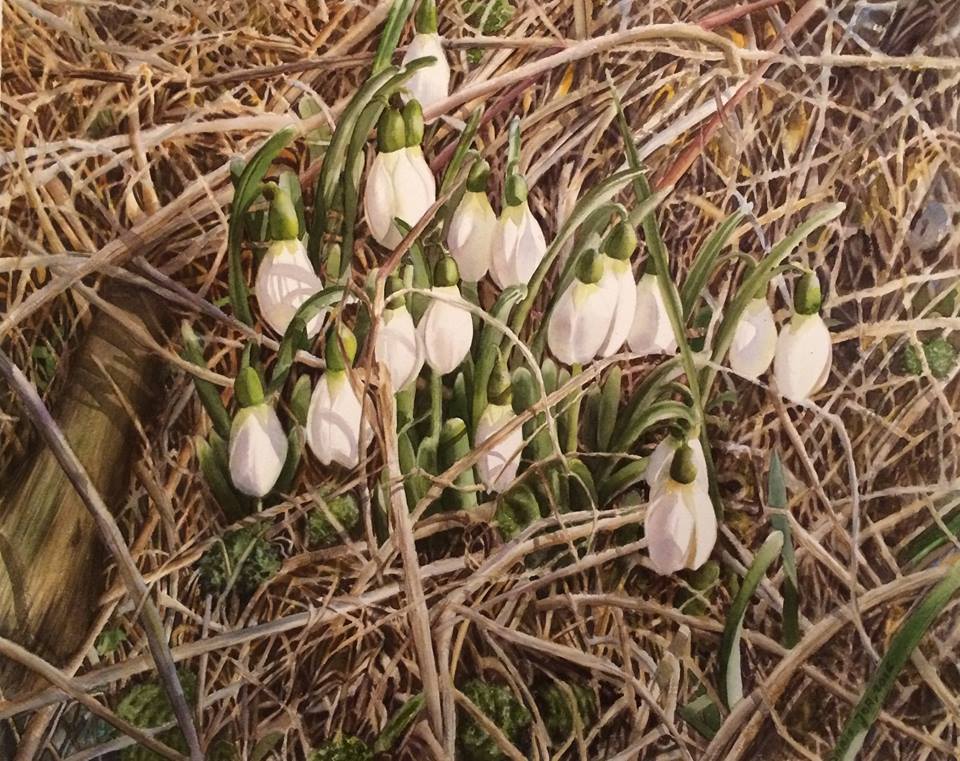 'Snowdrops' – watercolor painting
size: 40 x 50 cm, 16″ x 20″
© Doris Joa
In the past weeks I was very busy with my newest painting 'Snowdrops'. I wanted to paint a very high realistic painting with a lot of details and this painting was perfect for this goal.
I have some step-by-step-photographs.
I started in the left corner with my painting. I made only a raw drawing, just placed the snowdrops on the paper and a few of the important grass, the larger ones, to make sure that I have the composition perfect. While working on this piece I added more and more of the drawing when needed. Often I didn't use any drawing and just draw the grass with my brush while painting.
I did NOT use any masking fluid. I don't like the hard edges it creates and I would have to use a lot of masking fluid here. I use masking fluid here and there when it is really needed but not in such a painting. I painted around the single grass blades. Often I also lifted some of the colour to create suggested grass blades in the background. This works perfect in two ways:
Since I didn't lift the colour to complete white I already had some mood colour on this grass blades, which is perfect for the background areas. In the background I don't want to have fresh and clean colours as this are shadow areas and which shouldn't take away from the main subject – here the snowdrops.
Lifting some colour in the background also creates immediately soft edges which is also important for background areas. We only use hard edges in our focal point. Learn more about edges.
But as I mentioned before I also painted around the grass blades. This means of course that I then had to go back to these areas and soften all the edges there.
For the grass blades I used a lot of earthy colours, like burnt sienna, raw sienna, yellow ochre, burnt umber, different blues, like cobalt blue, ultramarine blue, but also here and there some aureolin yellow, translucent orange, some reds and of course a lot of greens on the snowdrops.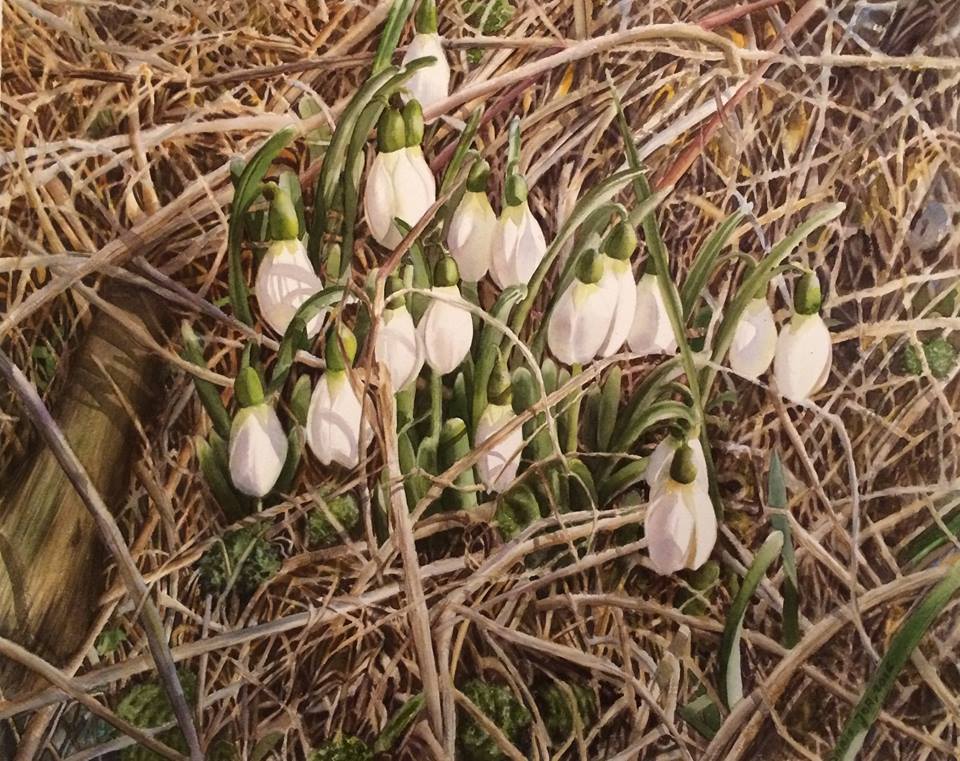 'Snowdrops' – watercolor painting
size: 40 x 50 cm, 16″ x 20″
© Doris Joa