Wicker chair with elegant white dress in watercolor
This is another large painting in watercolor which I absolutely enjoyed creating. The elegant white dress laying on the wicker chair is waiting for its owner. Who is she?
This painting is created on 300 Lb cold pressed Arches watercolor paper and needs to be framed behind glass.
This painting needed to have a lot of accurate drawing, because I wanted to have great detail especially in the chair.
The background needed several layers of colour until I was happy with the richness.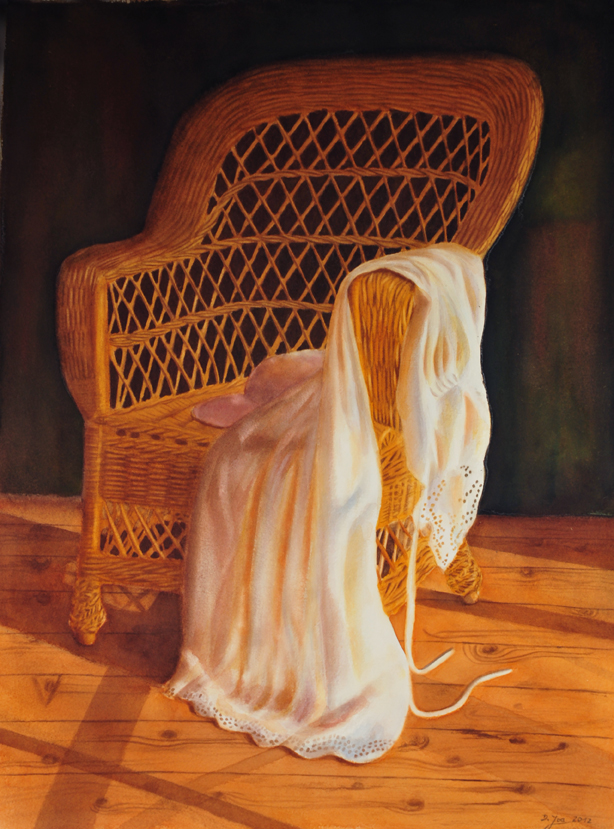 'The Dress'
size: around 21″x 29″ (55×76 cm)
painted on 300 Lb Arches cold pressed watercolor paper
© Doris Joa
Detail of painting 'The Dress'