MOO Business Cards and Postcards
Just look what was in my mail today. A package of new postcards and business cards.  From MOO.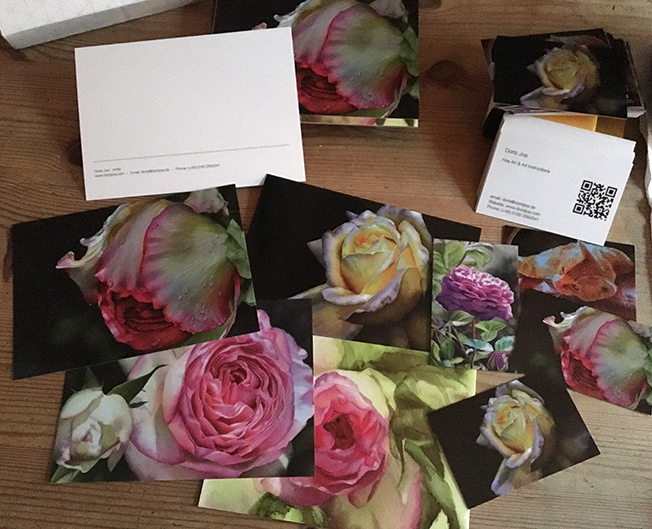 Do you know MOO yet? It is a fantastic online print company in UK and I am using their service since some years now. They are very nice, friendly and helpful and once placed the order you can get it faster as you think.
I am very pleased with the quality of the postcards and business cards. I always use images from my own paintings. The back of the postcards is blank to write some personal words.
It is very easy to upload the images. Just make sure you use a photo editing program like Photoshop. I convert the images into CMYK. Once uploaded Moo helps you when there is a problem with the image – if the qualitiy is not good enough, if you get white edges etc. You can upload many images to make your business cards etc. very special. These cards are very good advertising for your art. Just have a look at Moo, maybe you will like it as much as I do.