Small Lily painting in watercolor
This is another small watercolor painting, again painted on Crescent Cardboard and size is 4″x4″.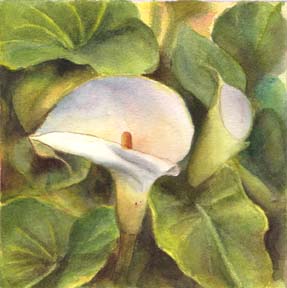 I found this beautiful Lily at an event, which I visited in the past year. It is called "Landpartie" at "Burg Adendorf", an old castle and not far away from where I live. Please click here for more informations about this Event.
There are many people who come there and do show their stuff. If this is exclusive food, wine, dresses, furnitures and many more. And of course a lot of gardeners with their wonderful flowers, like roses, hydrangeas, poppies and and and.
At this event I did of course photos (we must use any opportunity for that, right?) and I already have painted one rose, which I also have named Landpartie. It is this one.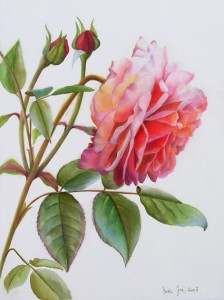 And I already did paint one of these Lilies in oil (size 16″x24″) some months ago.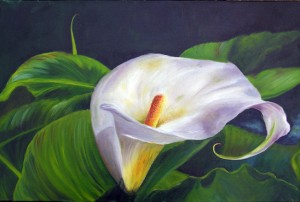 It is a fantastic event and I wish you could visit it too.