Flower Paintings Tulips in watercolor
This is one of my  large Flower Paintings Tulips in watercolor. It measures around 21 x 29 inch and is painted on coldpressed Arches watercolor paper. When I was painting these pink red Tulips I made some photos of the different painting stages which I just wanted to post here. I always love to see paintings in progress by myself as I find it interesting how different each artist starts  with painting.

I always start with doing fine washes. I work with transparent colours and many layers are used to build the depth of the colour. I used a lot of Permanent Rose, Scarlet Red, Purple Magenta, some green, some blue and of course a lot of yellow to make the Tulip really glowing.
'Pink-Red Tulips'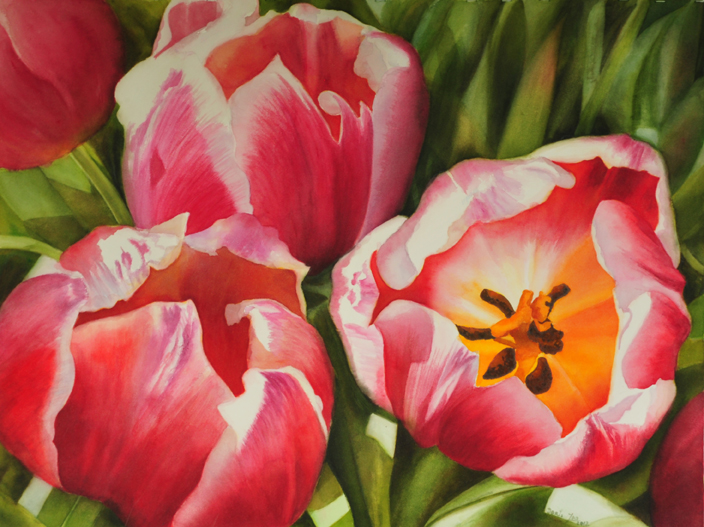 "Pink-Red Tulips"
size: around 21″x 29″ (55×76 cm)
painted on 140 Lb Arches cold pressed watercolor paper
© Doris Joa
Price: $1650
[wp_cart:large pink-red tulips:price:1650:end]
see detail image: