And another figure painting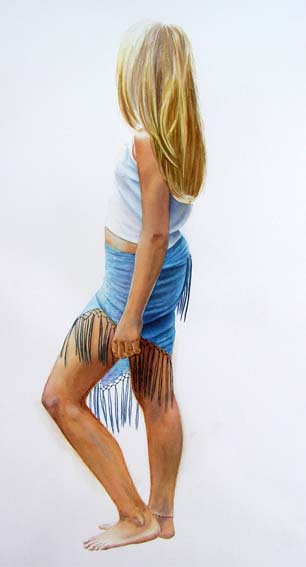 I have done another figurative work. I am trying to find out what colours and which methods work the best for me.
In this painting and also on the girl painting posted before I used mainly Raw Sienna, Scarlet Lake and Winsor Blue (green shade). Of course other colours are also in the figures, the colours of the clothes and so on.
I am doing another one at this time and trying out how it will be to work with some cadmiums on the palette. So far I like the result and will post something very soon here.