This is my latest Figurative Painting. I have started with this painting four times and I was not happy. This is my latest attempt and I am finally happy with it.
Transparent Watercolor, Painted on 140 Lb coldpressed watercolor paper, size: 16″x22″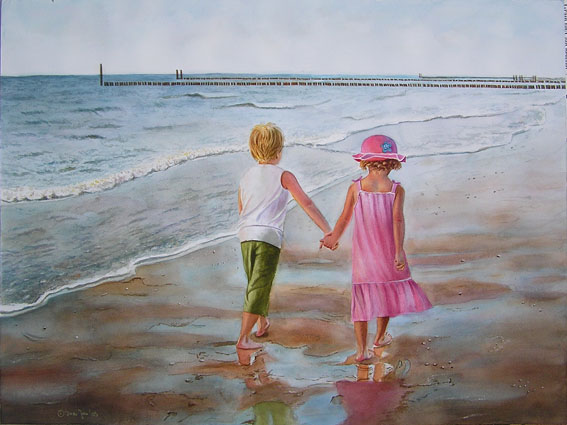 On my Rosesblog I posted a new Rose painting.