Gardendreams (Gartenträume) and a Pink Rose Painting in Watercolor (Old Friendship)
I can't resist to have a rose painting going on. I just enjoy to paint roses too much. Beside all other paintings a rose must be there, too! This Pink Rose is so beautiful! The pinks are created with Permanent Rose and Purple Magenta. The inner of the rose glows with yellow and orange and pink and I just love the ruffled petals.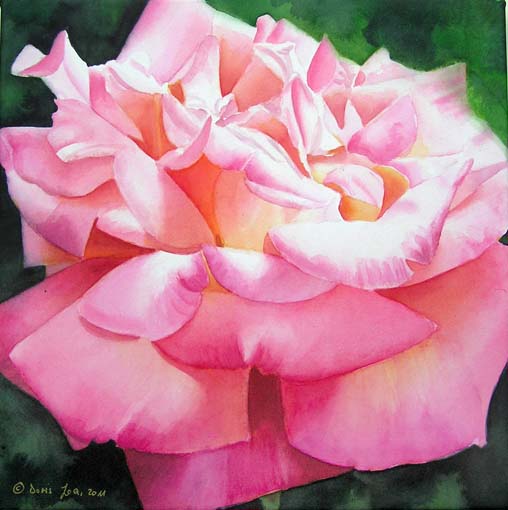 "Old Friendship"
Watercolor Painting
painted on stretched watercolor paper (canvas)
size: 12×12 inch (30×30 cm)
© Doris Joa
Update: SOLD
Again this rose is painted on stretched canvas, no glass is needed and also no frame.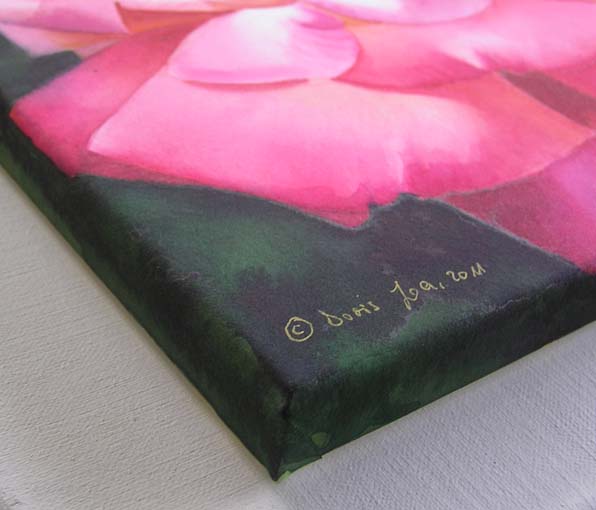 For any questions please contact me using my contact form.
Maybe my FAQ page will give you already some answers.
~~~~~
Do you also love to read magazines? What is your favorite magazine? I love "Gartenträume" (Garden Dreams).
Before I discovered my art passion I was reading a lot of magazines. There was no day when I did not held any magazine in my hands.
Since I am painting I don't find a lot of time for them. Besides my family I spend each free minute on my art and all things around my art.
But there is still one magazine which I love to read.
It is a german magazine called "Gartenträume" (translated: Gardendreams). Oh, it is a wonderful magazine, printed on high quality paper, which shows photos of gardens from around the world, beautiful close up photos of flowers and roses and gives a lot of inspiration for your own garden and home and so much more. It is a quaterly magazine, and the issues are for spring, summer, fall and winter.
"Gartenträume" is really my absolute favorite magazine.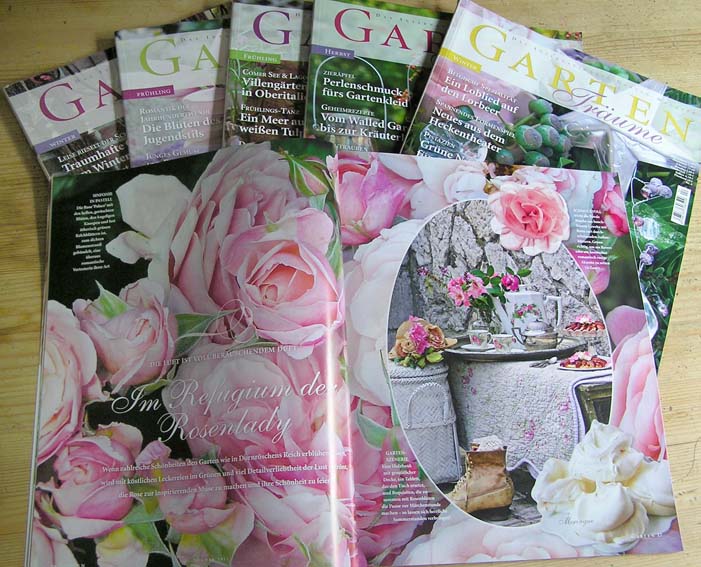 I hope you too take time for reading a wonderful magazine, which brings you joy and inspiration.