E-Cards available and a sneak peek in a figurative painting
I am happy to tell you that I am offering E-Cards on my website.
E-Cards are a great tool to stay in touch with family or friends. I have created a nice collection of roses, flowers, figures and cats. This E-Cards are safe and absolutely free and of course easy to use. Visit my E-Cards-page, choose your favorite image and fill out the form on the following page and send your card .
You do not need to sign up for anything, just use them and send your family or friends some greets.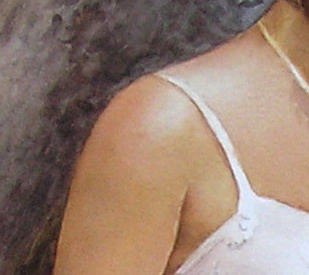 Beside that I can tell you that I am working on a new figurative painting. It will be 20×28 inch in size (50×70 cm) and it is again a watercolor. I can already say that there will be a girl, water and  ….. (oh no – I don't want to say more).
I just hope that my work in progress will go on as I hope.