Girl at the beach – Watercolor figurative Painting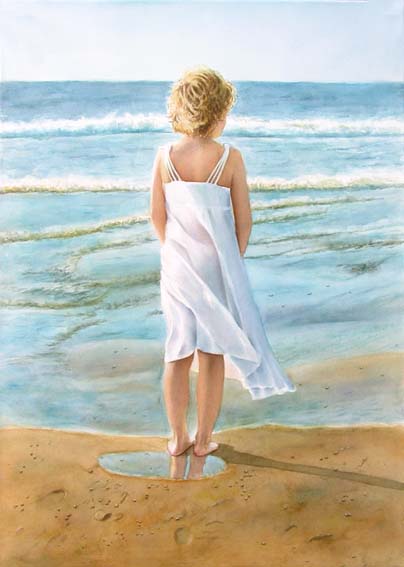 The work on my site still isn't finished – thank you for your understanding.
But in the meantime I am showing you my newest Watercolor figurative painting. It is a young girl standing at the beach overlooking the ocean.
I am just having fun with painting the water, the sand, the figure with her dress flowing in the wind.