I haven't posted for a while here and this is also just a short note to show what I am doing right now.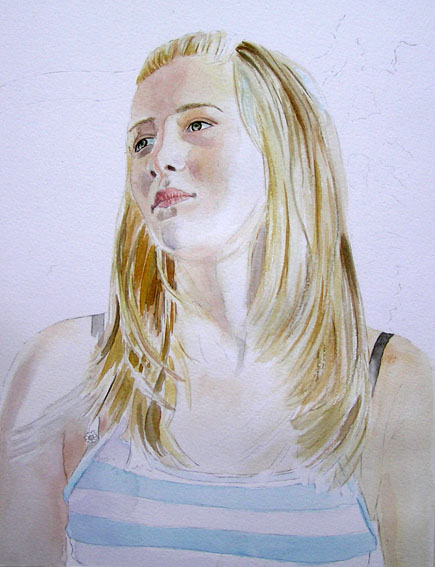 Here is a WIP of a girl in watercolor. It is a very early stage, but I thought that you are maybe interested in seeing this. I am working very carefully to build up the layers.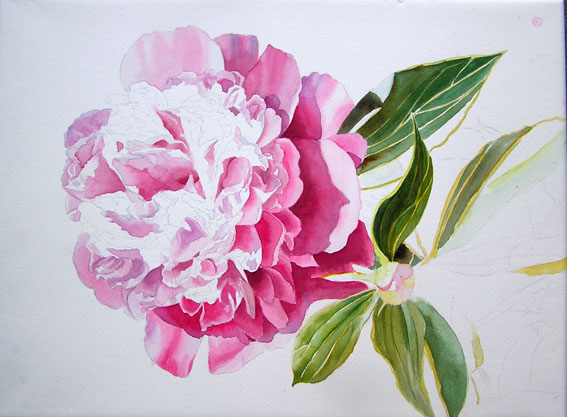 And a Pink Peony in Progress. There is also a lot to do with all the many petals, but I enjoy it. For the pinks I used my favorite colour Permanent Rose. To make it stronger I added some Alizarin Crimson and for the cool areas I added some Phthalo Blue.

"Has the Rain stopped?"
watercolor, 6″x16″
And here is another watercolor painting. I am not really happy with it.  Her hand is a bit too long, but since I have worked so often on this area, I will stop now and not touch it again. It is okay, but another lesson learnt!
I am very happy with the reflections and also with the wet street.