Young girl with blonde hair – portrait painting in watercolor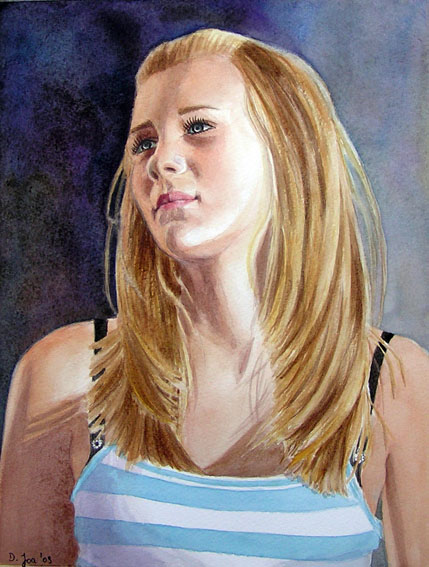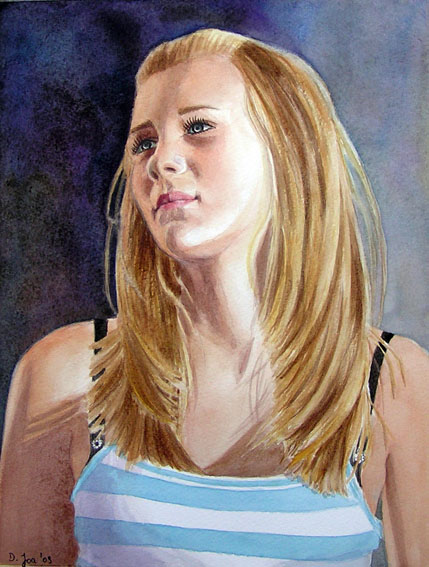 "So many dreams"
medium: watercolor, 140 Lb coldpressed paper,
size: around 10″x12″
copyright: Doris Joa
I finally finished the Girl portrait painting.
You may remember the WIP in the previous post. Since this WIP I started 4 times over with this painting. There were areas which didn't work so as I wanted to have them.
A great help for me was to photograph stages of my working process. I then turned them in black/white photos in photoshop and compared it to my referenzphoto, which I also made black and white. This helps extremely to see the values.