Young girl sitting on stairs reading a book – realistic figurative painting
I am so behind with posting on my blog – I am sorry.
I was on vacations with my family – a wonderful time and wonderful to see the Ocean again. Of course I did a lot of photos and hope some of them will turn into some new paintings.
This painting is my newest. It is almost finished – just a little bit of colour on the hand is needed and then I need to check it for the edges – it is better to have some distance to it for a while and then I will see if there is anything which I do not like.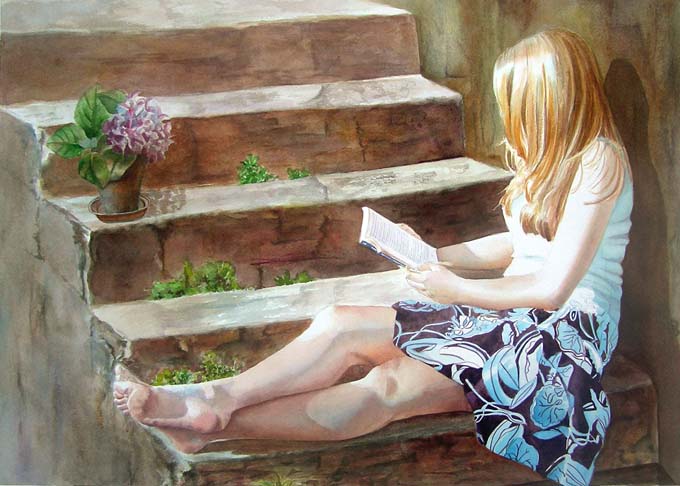 Romance Novel – watercolor – size: around 16×22 inch