I am so late with posting here on my blog, so I have to show a bunch of new small paintings.
It is a great fun to paint small and to try things out. I am always struggling with the background, should I make him dark or light or busy or simple? The subject always looks so different then.
Here are some more small paintings which I did over the past week.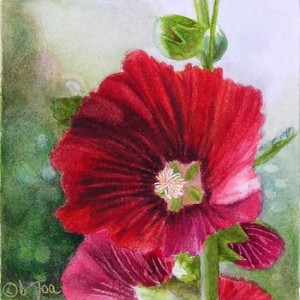 Red Hollyhock, watercolor, size 4×4 inch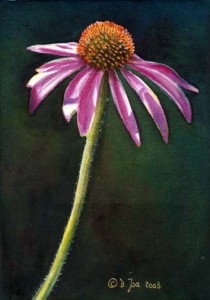 Coneflower, watercolor, 5×7 inch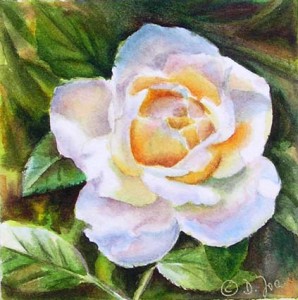 Lions Rose, watercolor, 4×4 inch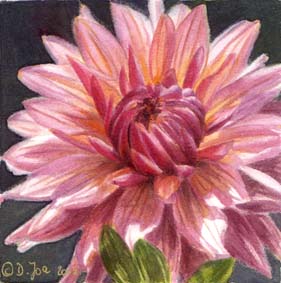 Dahlia, watercolor, 4×4 inch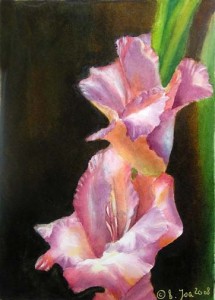 Gladiola, watercolor, 5×7 inch