Just for fun – Woman watercolor portrait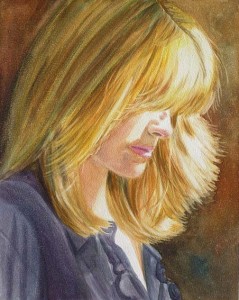 This painting was done just for fun. I loved the pose and the light and HAD to paint this immediately. Photo was done by myself and the model is my best girl friend.
It is painted with transparent watercolors on Textured Claybord (Aquabord), size is 8″x10″.
I have decided for a title: "With the sunshine in her hair" fits perfect to this watercolor painting.