Blue Iris – Watercolor Painting on Aquabord
This is my latest watercolor painting. I saw this blue Iris full in bloom and it was a joy to paint it.
Unfortunately the camera did not make the best photo – it seems that the blue bothers the lense.
But I have done my best to adjust the colors correct with Photoshop, so this here looks like it is in real life. Of course in real life it is looking much much better.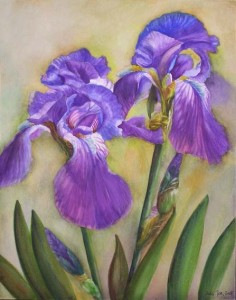 Blue Iris
11″x14″ on Aquabord