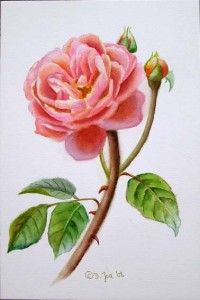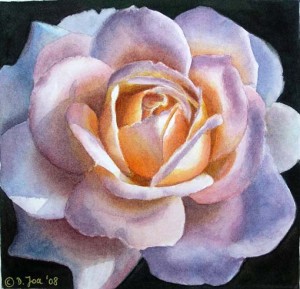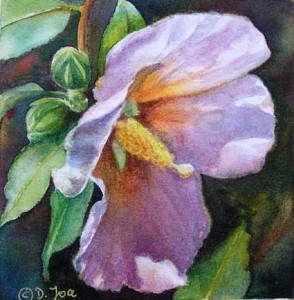 As I said it seems to be my Rose week.
I have painted to more. The first one is painted on Reeves Watercolour board and size is 6×9 inch.
The other one is painted on hotpressed Crescent Watercolour Board and size is 6×6 inch. I really can still not say which surface I prefer for my watercolors. A long time I was a fan of the hotpressed paper, but for some reasons I also like the coldpressed paper and the boards and also the Aquabord.
The third painting is a Glowing Hibiscus, also painted on Crescent Watercolour Board, size is 4×4 inch.