Purple Tulips and published in International artist Magazine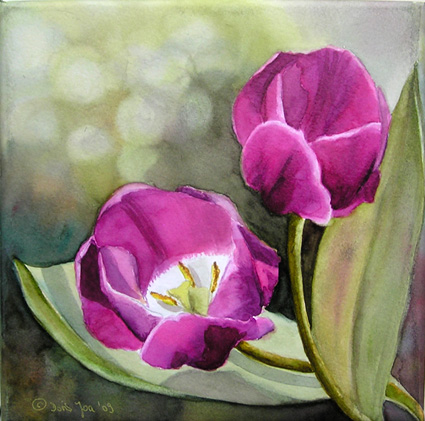 At first I want to show a new small painting. I am thinking of Spring, so I decided to do some Tulips.
This Purple Tulips are painted again on stretched watercolor canvas, which means it doesn't need to be framed. It needs to glass since it is varnished and the edges are painted.
Size is 8″x8″.
My other news are that my Painting Dancing Rhodie was a Finalist in the Flower & Still Life Competition of International Artist Magazine and it is published in the current Issue #66.