Rose from the side and Rose from behind
I painted two new small rose paintings.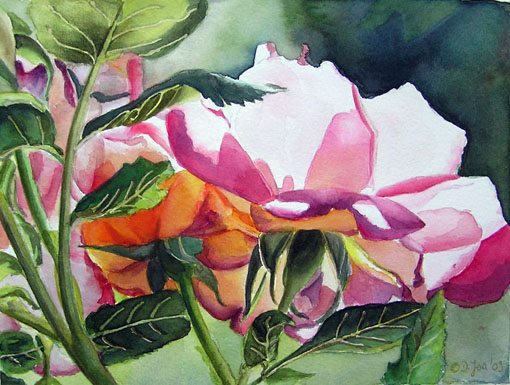 Rose Amelita Renaissance, 6″x8″
watercolor on 140 Lb coldpressed paper
$60 plus $10 shipping
This painting is of the Rose Amelita Renaissance. I love how the sun shines through the petals and how colourful it is, from yellow to orange to a touch of red to pink to purple.
The next one is Rose New Dawn. A beautiful climbing rose.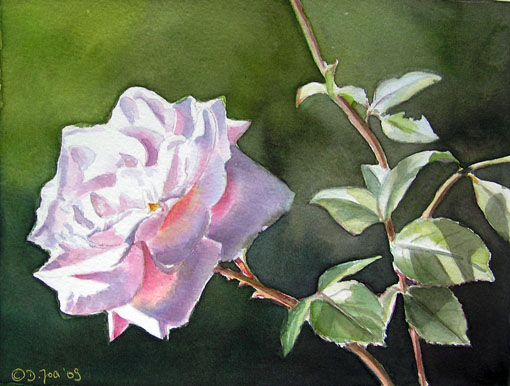 Rose New Dawn, 6″x8″,
watercolor on 140 Lb coldpressed paper
$50 plus $10 shipping