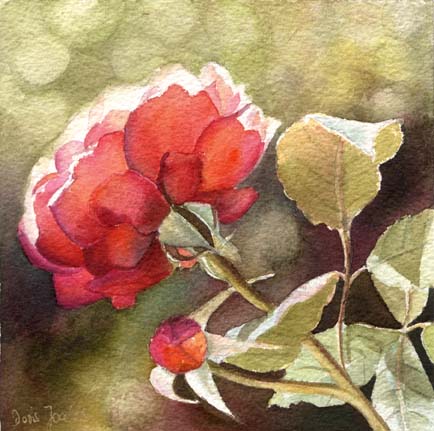 I have worked more on Roses in the past week and although I have posted them in my Rosesblog I have decided to show them also here on my mainblog.
The first one is the newest Rose painting. The colour is a bit difficult to describe. It is not really pink, not really orange, not really red, it is a mix of that, the name of  the Rose is Amelita Renaissance.
And the two white Roses are of the Rose "Weiße Weihnacht", translated to "White Christmas".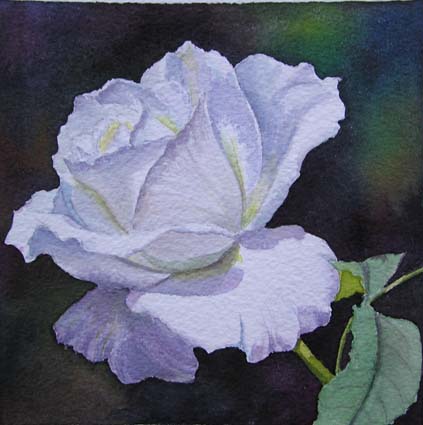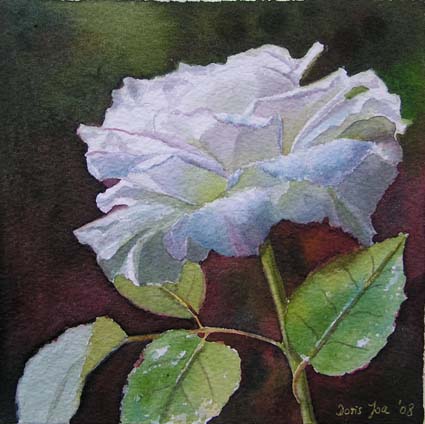 All three paintings are done on 600 g (300 Lb) coldpressed Arches Watercolor paper, unstretched, and I really had fun painting them. The painting of one of the white Roses will also be in the E-book.
On a side note: I just have upgraded this blog to a new version and so far as I can see all seems to work perfect. But if you have with something trouble, please leave a comment here or email me and I will try to fix it. Thank you.